Check out our Android hiking App.

Click on one of the pictures above, to check out the many possibilities of hiking in the Anza-Borrego Desert.
Hiking trails are rare, most of the hikes are cross country.
Combining all the loops or turning them into in-and-out hikes, the number of hikes is easily above 1000.

During our hikes we encountered numerous wildflowers, click on the pictures above to check them out.

A seasonal wildflower report can be found on our wildflower website

For guided hikes, check the Activity Calendar or our Facebook page


A couple of great bicycle routes




About us:

The park is ideal to go cross country and you find something new every time.
When the time is right, the wildflowers make things that much more colorful. (November-May). But when you look carefully, you will find flowers all year long.

Our goal: hiking most of canyons/washes and peaks in Anza-Borrego Desert, at least exploring every corner of the Anza-Borrego Desert.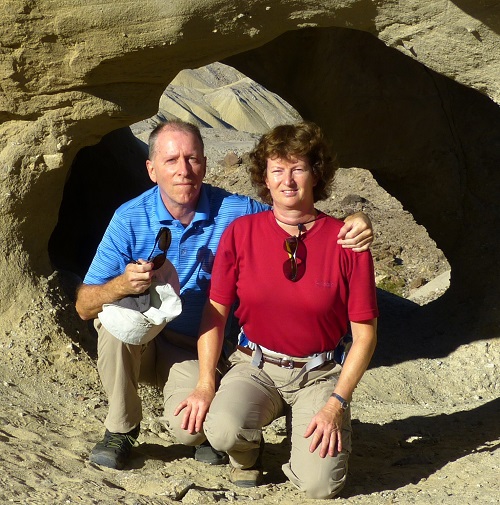 Carla and Fred.
Borrego Springs, CA.

Contact: hiking /at/ borregohiking /dot/ com.